Sunday, October 23, 4:30 pm – Community-Driven Development: What must we hear from the Global South?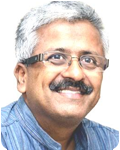 Dr. Ramaswami Balasubramaniam is a development activist, leadership trainer and a public policy advocate.  A physician by training, he is the founder of the Swami Vivekananda Youth Movement (www.svym.org), one of India's leading development organisations.  He is also the Founder & Chairman of Grassroots Research And Advocacy Movement (www.graam.org.in). He was recently honored as the Frank Rhodes Professor at Cornell University and teaches leadership courses and runs leadership workshops both in India and the USA. He is a Tata Scholar, a Mason Fellow of the Harvard Kennedy School and a fellow at the Hauser Centre for Non-profits, Harvard University.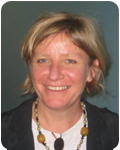 Dr. Janice McMillan is Senior Lecturer and Convener/co-Founder of the University of Cape Town's (UCT) Global Citizenship (GCP) program, which she initiated in late 2010. She joined UCT in 1994 and from 1999 – 2001 she was the UCT representative on a national service-learning research and development project funded by the Ford Foundation. From 2010-2014 while still at UCT, Janice was the service-learning Coordinator of Stanford University's Bing Overseas Study program in Cape Town where she has been responsible for establishing community partnerships and leading a required seminar on service, citizenship and social justice. Janice obtained her PhD in Sociology in 2008 from UCT with a focus on service learning and community engagement. She sits on a number of university-wide committees including UCT's Social Responsiveness Committee (where she has been involved in the development of the university's social responsiveness policy); the UCT Knowledge Coop Steering Committee; the Global Citizenship program Advisory Committee; and UCT's Schools Improvement Initiative Steering Committee (http://www.sii.uct.ac.za). From 2006-2015 she was a Board member of SHAWCO, a large student volunteer organization at UCT.
Monday, October 24, 12:00 pm – The Quest for Standards – Clear-eyed Environmental Analysis  
Florence Martin 
is Director of the Better Care Network and is co-chair of a global initiative, Better Volunteering, Better Care aimed at discouraging international volunteering in residential care centers and promoting ethical volunteering alternatives supporting children and families. Florence is a human rights lawyer and a clinical social worker with over 20 years of experience in child protection and children's rights in both emergency and development contexts. Her work has focused on reforming and strengthening national child protection systems, including the framework for the delivery of social services and social work practice with children and their families. Prior to joining BCN, Florence worked as global child protection adviser for Save the Children UK, and as child protection adviser to the Ministry of Social Affairs in Indonesia and the East Timorese Ministry of Social Welfare. She also represented Amnesty International at the United Nations for five years. Florence holds an MSSW from Columbia University and a Master of Public International Law from the London School of Economics and Political Science.
Dr. Noelle Sullivan is an Assistant Professor of Instruction in Global Health Studies and Anthropology at Northwestern University. She has conducted ethnographic research in clinical settings in Tanzania since 2005, and conducted research on international clinical volunteering in the country since 2013. The volunteering research explores the impacts of foreign volunteers on healthcare provision and institutions, highlighting perspectives of both Tanzanian health professionals and foreigners. She has also been conducting internet and survey-based research on volunteer markets and motivations since 2014. Since 2014, Noelle has been leading an annual collaborative community health research program in Tanzania, which brings together American and Tanzanian undergraduates, local government officials, and local communities to explore community-identified public health challenges. Noelle is a member of the interdisciplinary and multi-institutional Working Group on Global Activities by Students at Pre-Health Levels (GASP), an active member of the Buffett Institute of Global Studies' Working Group on Global Engaged Learning and Research at Northwestern University, and a board member of WorldView Education and Care, Inc., a 501 (c)(3) charity supporting health and education initiatives in Tanzania. She has been presenting her volunteering research on campuses and at professional conferences since 2013.